Holotome Profile: Cipactli
[[250px|250px]]
Base Stats
Attack
7
Defense
6
Type
Meso Titan Sorcerer
Size
Average
Abilities
Special Ability
Fear Inducement

Wetland Manipulation

Series Information
Titan created by JackWerewolf-13.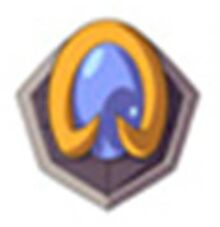 Cipactil is a Meso Titan Sorcerer who was a dangerous rogue titan that protected a great Aztecan temple, that was tamed by Jack Direwolf, it is a legendary creature that can scare others witless.
His summoning Command is " Create Fear, Cipactil"
Personality
Cipactil is a dangerous and scary titan that doesn't let anything to get through it or let anything near his seeker. He is stubborn and relentless titan that won't be called off even by his seeker, the only way his seeker can even call him off if only his seeker is in trouble.
Abilities
Cipactil is able to induce fear and can evoke and increase fear and horror in others causing the target's brain to release fear-inducing chemicals. The victim's perception may be altered, causing them to see their environment as ominous and the user as dark and foreboding, or even seen as a monster. Cipactil jaws are none to broke the strongest stone and metals in the world, though it is unknown if it can break the will blade. Cipactil is can create, shape and manipulate the wetlands, marshes, swamps, fens and bogs, and everything in them, including all the aspects of the wetlands, from the purely physical ones and also mythical/conceptual ones. Wetlands are among the planets most animal and plant rich environments, with extensive natural riches and mythology surrounding them. He is also able to summon large amounts of water and summons roots to attack his foe.
Ad blocker interference detected!
Wikia is a free-to-use site that makes money from advertising. We have a modified experience for viewers using ad blockers

Wikia is not accessible if you've made further modifications. Remove the custom ad blocker rule(s) and the page will load as expected.